PRICE AND AVAILABILITY "IL LECCIO HOUSE" SEND REQUEST TO [email protected]
MY HOUSES
House I Corbezzoli
REQUEST A QUOTE :

MOBILE: 0039 333 844 67 96 (ONLY FOR THOSE WHO SPEAK GERMAN)
MOBILE: 0049 170 160 75 20 (ONLY FOR THOSE WHO SPEAK GERMAN)
Mail : [email protected]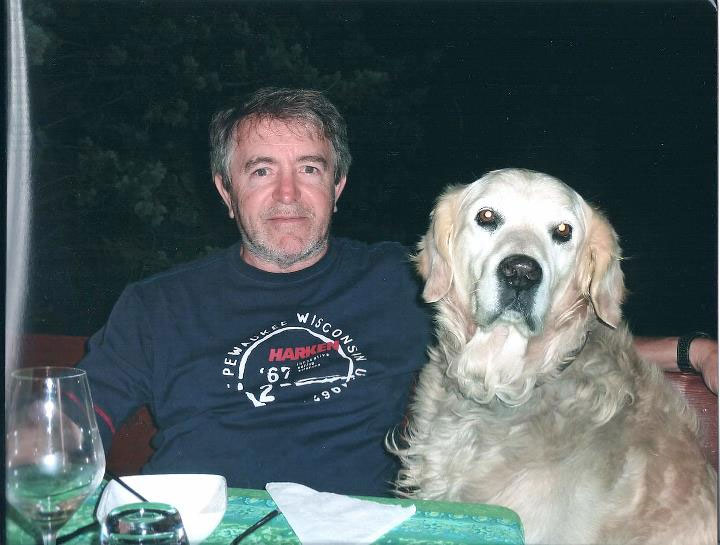 Thanks, thanks and thanks again to all of you who have come here to Cala Girgolu to spend your holidays in my houses from 1990 to 2021.

As of summer 2022 Christian and Gundi will take over the management of:

House I Corbezzoli
House I Ginepri
House Il Leccio
Like I did in 1990, they have made a real 'life choice ' and they will take care of the houses and of all of you (of that I am certain) who will want come back to Cala Grigolu.
We have been coming to Sardinia since the mid-80s and have always been fascinated by it. We have always been able to spend wonderful holidays here.
Our love for the sea made us fall in love with Cala Girgolu and we were able to purchase this beautiful property in this beautiful bay. Massimo, who built this house with its three flats to offer perfect holidays, is now retiring after decades.
Cala Girgolu is a magical bay 20 km south of Olbia within Tavolara Marin Park. You may choose among the main beach, the granite rocks sculpted by wind and water, small white beaches and the islands of Tavolara, Molara and Cana, within easy reach.
The houses of Cala Girgolu are all independent and each with its own fenced garden and exclusive use.
When night falls you will be amazed by the starry sky, the scent of rock rose and the breath of the sea that surrounds everything.
If you seek nightlife just get to San Teodoro, full of bars and restaurants.
Want to really live the sea, walking barefoot for the whole holiday and forget the city?

Christian & Gundi
This is the beginning of a new and interesting phase of life for him, as well as for us. It is our wish to continue the rental in the same cordial and professional manner that has always distinguished Massimo and to which you have been used to as his guests for years.
We look forward to your requests and warmly invite you to visit us.
Attendiamo con piacere le Vostre richieste e Vi invitiamo calorosamente a visitarci.
IF YOU WOULD LIKE TO SEE THE HOUSES: www.cala-girgolu.it
FOR A PERSONALISED RENTAL PROPOSAL: [email protected]
MOBILE: 0039 333 844 67 96 FOR GERMAN SPEAKERS ONLY

MOBILE: 0049 170 160 75 20 FOR GERMAN SPEAKERS ONLY

ADDRESS: Via Cala Girgolu S.N.C. 07052 San Teodoro (SS)