Cala Girgolu is located 20 km south of Olbia, in front of the island of
Tavolara and 12 km north of San Teodoro village.
GPS coordinates of the houses are: 40 ° 51'9.38 "N, 9 ° 40'7.22" E
From OLBIA follow AIRPORT indications and then continue south on the SS 125 up to Monte Petrosu village, turn left in the little square. Follow the map below.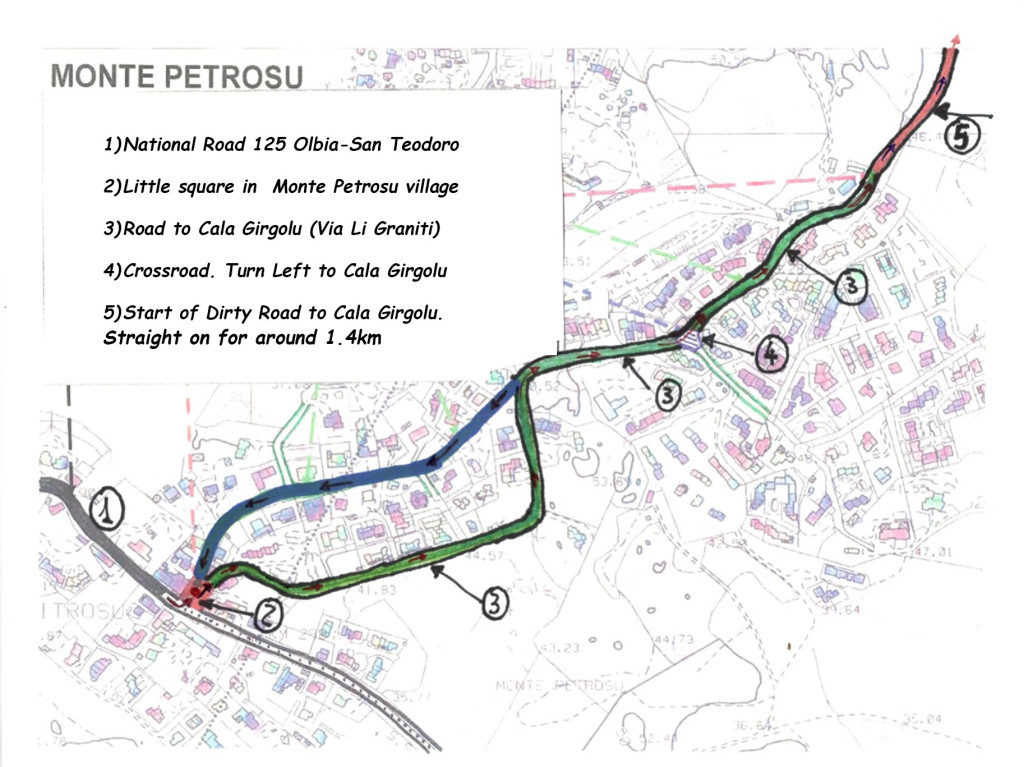 Below find links to SHIP or AIRLINE connections, with details of operting companies
- Click on the name of the company and go to the site with Timetables and Prices
BY SHIP: Tirrenia, Mobyline, Sardinia Ferries
connects the mainland to Olbia, Golfo Aranci, Porto Torres. From the port of Olbia buses also leaves to Monte Petrosu from which it takes 15-20 minutes by walk to get to Cala Girgolu.
Below is a list of sections with links to Ship's companies.
FROM CIVITAVECCHIA TO SARDINIA
FROM GENOVA TO SARDINIA
FROM TUSCANY TO SARDINIA
FROM FIUMICINO (Rome) TO SARDINIA  (summer only)
FROM SICILY TO  SARDINIA
INTERNATIONAL CONNECTIONS
OTHER CONNECTIONS
BY AIR: consults companies, timetables and fares
ROME TO SARDINIA
MILAN TO SARDINIA
BOLOGNA TO SARDEGNA
CALABRIA TO SARDEGNA
FLORENCE TO SARDEGNA
GENOA TO SARDINIA
NAPLES TO SARDINIA
PALERMO TO SARDEGNA
PISA TO SARDINIA
TORINO TO SARDINIA
VENICE TO SARDINIA
VERONA TO SARDEGNA
INTERNATIONAL FLIGHTS
DOMESTIC FLIGHTS INLAND
* From the month of April 2005
** From the month of May 2005
*** From the month of June 2005
LOW COST FLIGHTS
FROM ABROAD TO SARDINIA
from 28/04/05> ROME - ALGHERO > Ryan Air